When:
2018-01-20T00:00:00-02:00
2018-01-21T00:00:00-02:00
Where:
Eco Caminhos
Estrada Erneste de Souza Cardinot s/n - Caixa P 97352 - Cardinot
Nova Friburgo - RJ, 28630-994
Brazil

Contact:
Eco Caminhos
+22997512422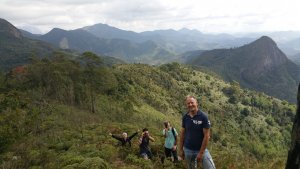 The mountain Chapéu da Bruxa (Witch Hat) is located between the neighbourhoods of Cascatinha and Vagem Grande in Nova Friburgo and provides great views of the region. Join us on this hike that will be guided by Eco Caminhos' bioconstruction project leader, Nathan Smith. Please contact us for more information.